Juan Alderete Signature Bass
The Mars Volta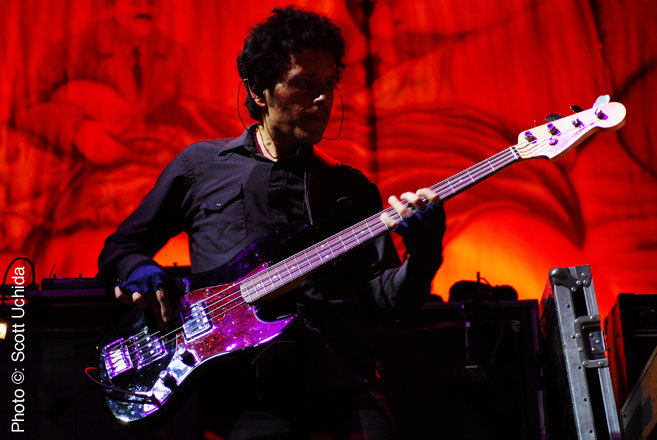 John playing live with The Mars Volta
Fender will be releasing the Juan Alderete Signature Series Bass. Made in the Custom Shop, the bass will feature the following:
Fender Jazz body
Fender Jazz 1964 re-issue rosewood fretboard neck
Hipshot Vintage tuning keys
Hipshot Dtuner
Hipshot Ultralight bridge
Fender Stack Pot volume/tone pots. (Passive)
Black body with a red tortoise shell pickguard.
Dual Dark Star pickups.